Data Conversion
Your RollCall purchase includes intitial load of all your data from any structured electronic format such as Access, Excel or csv files. We'll load all your history too - so you can reprint transcripts for your students at any time.
Starting with all your data is the best way to transition smoothly to a new school administration software application. If you have data - including historical information- in a structured format such as Access or Excel, we'll load it for you. Your first traning session uses data you know, so it's a quick path to success.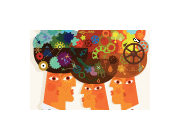 After purchasing RollCall, you send us your data. It usually takes about three days to convert the information. We'll install RollCall -including your data. We'll schedule training sessions on your schedule -as many as you need with topics and attendees you choose. We use GoToMeeting and use your information for each session.